Part communication, part engagement, part training = organizational transformation
We facilitate systemic transformation which is manageable, real, focused and effective across the entire organization.

Large organizations are constantly challenged with aligning their people – be it towards an acceptable work culture and company values, gearing up for growth and handling change, fulfilling quality expectations or bringing collective focus to the CEO's vision for the year.
Well-meaning initiatives run by different departments or different vendors run the risk of getting either disjointed or dissipated without any significant impact. An additional difficulty appears when faced with abstract concepts and behavioural objectives.

We provide Integrated Solutions that enable transformational behaviour using a multi-pronged approach that is part communication, part engagement and part training.
This holistic approach to the organization-wide exercise enables us to move in gradual logical steps from introduction and awareness of the objectives, to active engagement whereby people become invested enough to truly 'live' the new behaviours and whole-heartedly participate in building a work culture based on the same.
We will drive and facilitate systemic transformation which is manageable, real, focused and effective across the entire organization.


A typical solution will involve a variety of activities/ vehicles/media ranging across communication collaterals, on-site and on-line interactive activities, contests & awards, corporate films, experiential learning workshops, gamification, apps and e-learning along with interesting forms of 'reality Checks' to ensure the message hits home.
Methods would range from intellectual stimulation to creative challenges, from emotional upliftment to fun activities. The purpose of this wide range of offerings is simply to attract, engage and challenge different personalities so 'there is something for everyone' across the organization.
These solutions are built from scratch and are completely bespoke, driven by a deeper understanding of your objectives, your preferred time frame and within the practical constraints of your budget.
We take away your burden of dealing with multiple vendors for each of the above media as also the responsibility of maintaining integrity of concept and commonality in messaging across these different initiatives.
E- Factor being a one stop solution, promises you great quality results at competitive costs. Since we take overall ownership, integrity of objective is maintained across multiple solutions ensuring maximum impact.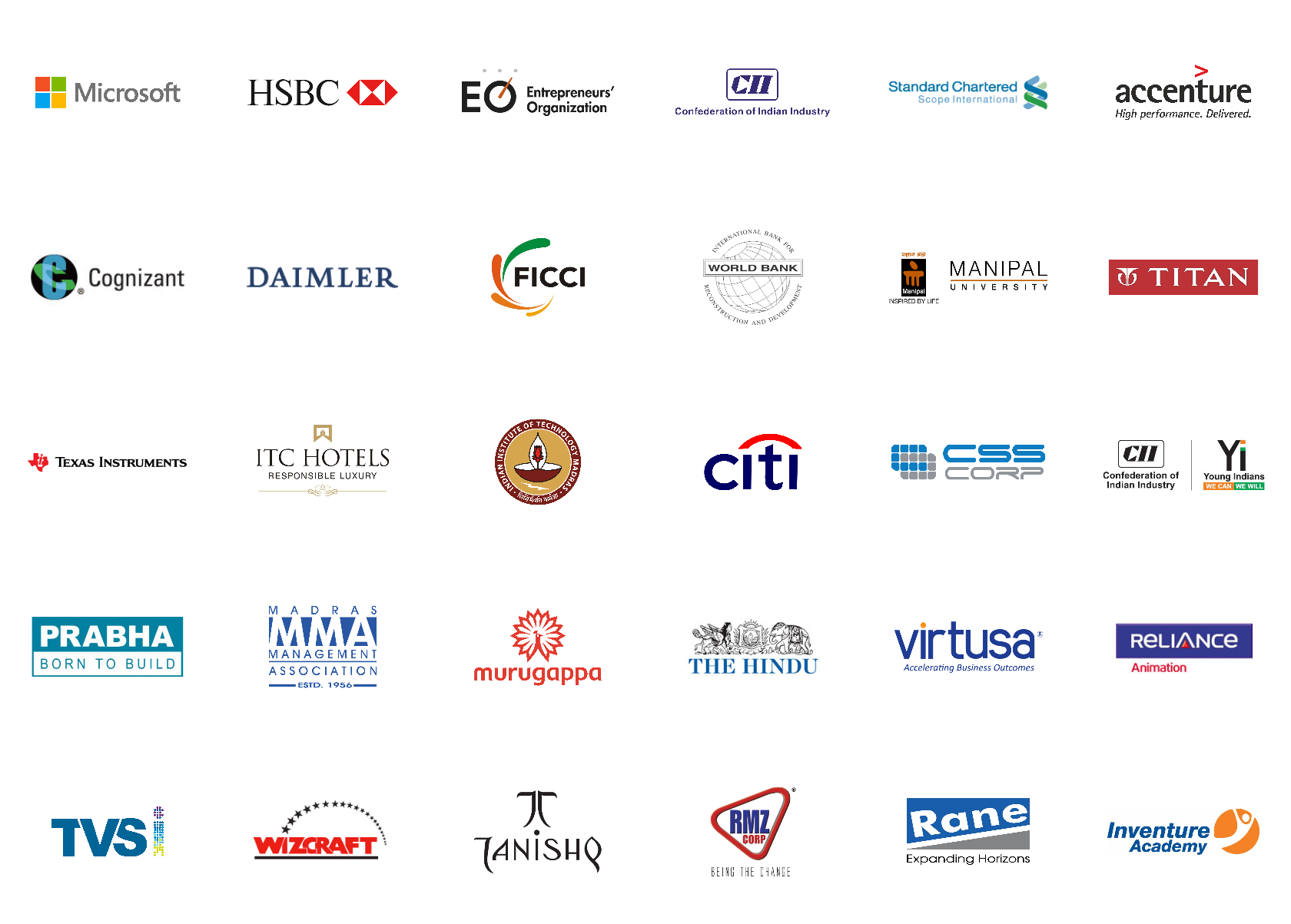 For enquiries drop us a line on solutions@efactor.biz or call on +91-99401 65949
No 294, [1st Floor], Farm House Estate,
T.T.K. Road, Alwarpet, Chennai – 600 018
Tamil Nadu, INDIA


Copyright © 2015 E-Factor. All rights reserved
E-Factor is a division of ATBM Holdings