Serious learning outcomes using fun, creative, experiential methodologies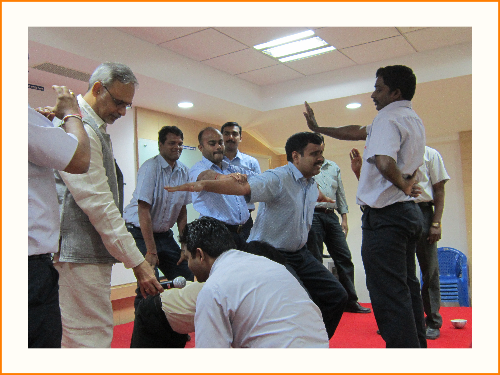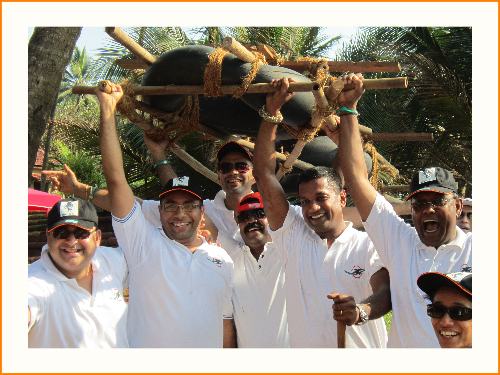 We believe learning should be simple and real. It should excite, engage and involve the learner completely for it to be effective and transformational.
E-Factor's Learning Workshops use experiential, immersive methodologies and creative, engaging tools to create conducive threat-free environments that enable participants to drop inherent blocks and participate whole-heartedly in the learning process.
The Facilitator guides participants to make meaning and discover their own answers from their direct experience. Therefore, the learning is personally validated by the participants themselves through the experience that is created, leading to greater conviction. Participants are now personally invested as they 'own' the learning.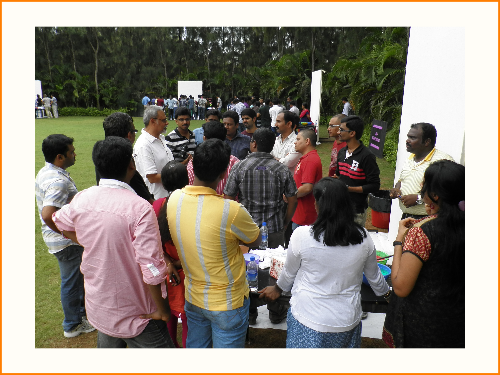 We have a 'discovery session' with the company's stake-holders to identify key objectives, behavioural issues and attitudes that need to be fine-tuned. We then meticulously create a customized training session for you. We analyse your learning goals and create an experiential training design that directly addresses these objectives by inducing participants to explore and experience first-hand the impact and benefits of certain behaviours and attitudes. A variety of creative tools will be used to create an experiential learning environment that stimulates and invites learners to explore the topic with freedom. We can address disparate objectives in the same session.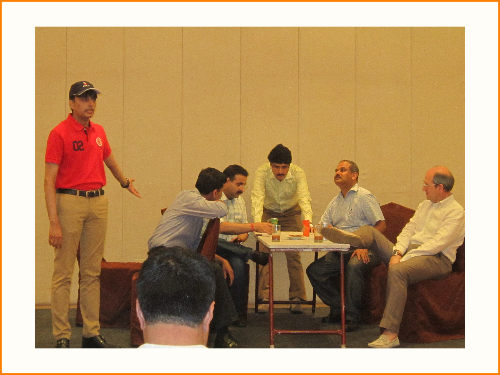 INNOVATION & CREATIVE EXPLORATION
MANAGING CHALLENGE POSITIVELY
WHY WE BET ON EXPERIENTIAL

The age-old adage of 'I do and I understand' is the philosophy driving our training methodology which guides participants to make meaning and discover their own answers from their direct experience. With the use of experiential learning and the power of a playful atmosphere, self-made barriers are removed and inherent wisdom rises to the fore. The workshops therefore, have the power to inspire people not only to retain learning, but to transfer it with conviction and passion to the workplace. Participants are led through the four stages of experiencing, reflecting, thinking and acting thereby completing the 'cycle of learning'.
THE IMPACT OF CREATIVE TRAINING TOOLS

Creative training tools have the power to thrill, move and inspire participants. By using tools like theatre, film, art, craft, sports, adventure, simulations and the like, one can capture participant's whole-hearted attention and interest such that even serious ideas can be conveyed effortlessly.
Lasting learning happens through involvement, and when we 'play', we are open to embracing new possibilities, insights, thoughts, learnings and even un-learning set patterns of behaviour.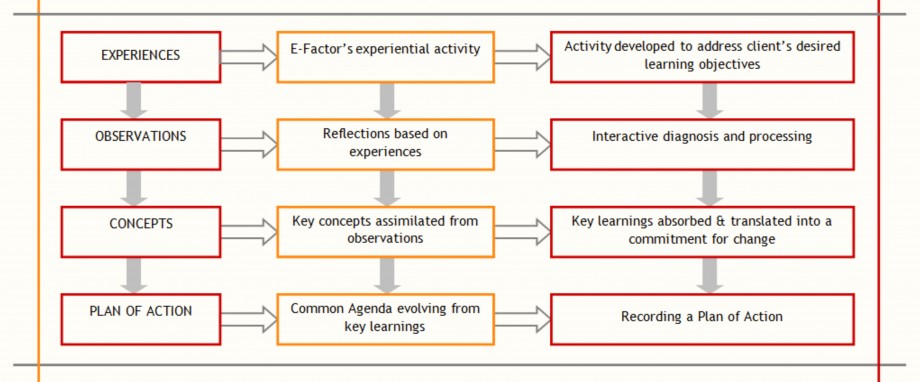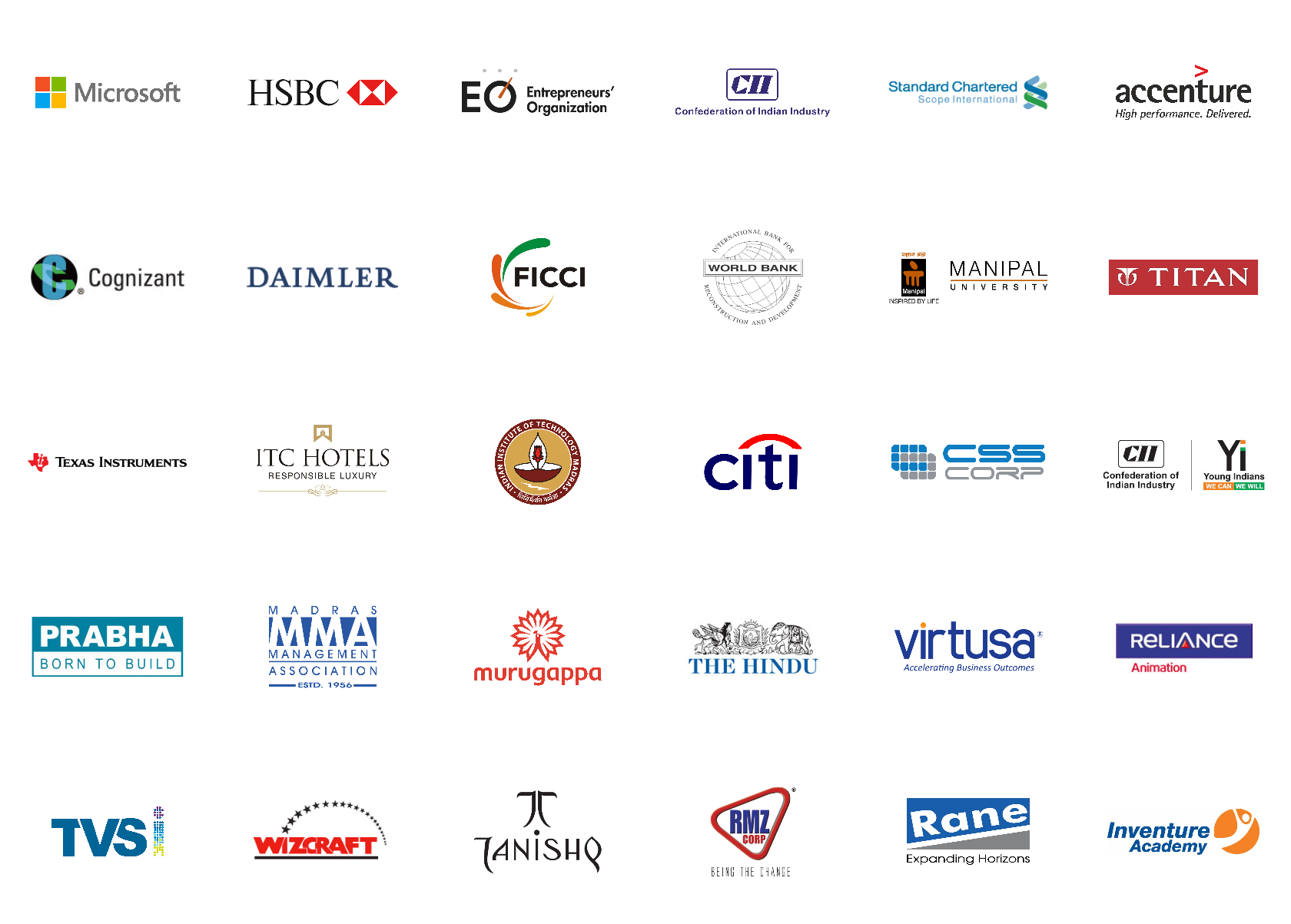 For enquiries drop us a line on solutions@efactor.biz or call on +91-99401 65949
No 294, [1st Floor], Farm House Estate,
T.T.K. Road, Alwarpet, Chennai – 600 018
Tamil Nadu, INDIA


Copyright © 2015 E-Factor. All rights reserved
E-Factor is a division of ATBM Holdings